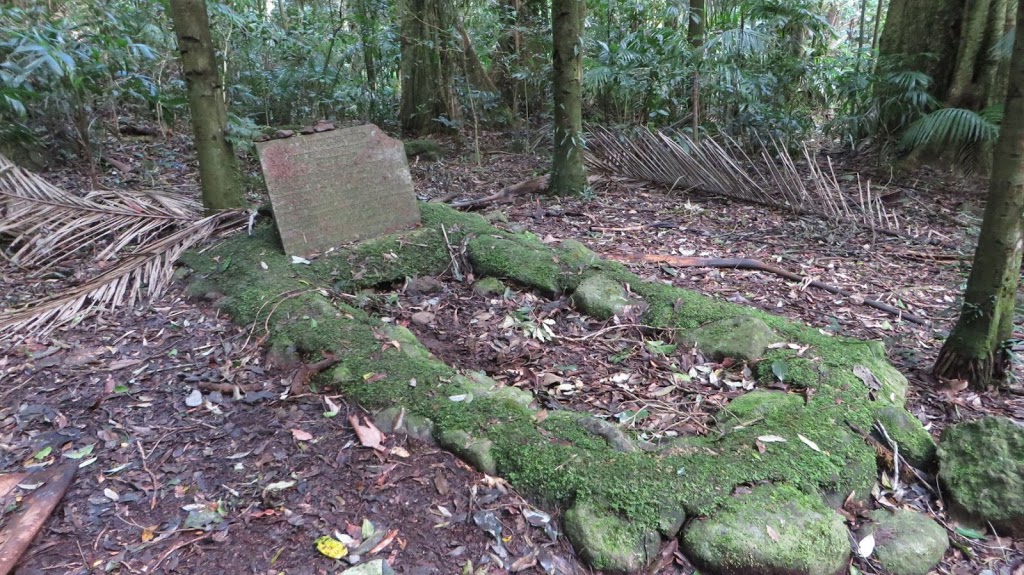 Today I had an adventure with my son Thomas. We had a walk planned to Westray's Grave in the Lamington National Park with another group of people however it was called off. I was thinking about it last night and thought it would still be good to do. So I asked Thomas if he would like to do it and after a bit of consideration (the mention of MacDonalds after the walk may have helped) he thought it might be okay to do. So that's what the two of us did today.
It involves a fascinating bit of South East Queensland's history.In February 1937, a Stinson aircraft crashed in the McPherson Ranges. Four of the seven people on board were killed in the crash. Of the three survivors, only one, James Westray, was well enough to go for help. However he fell down a waterfall not far from the crash site and died from his injuries. A local bushman, Bernard O'Reilly, in an amazing feat of bush craft, found the wreck and organised help for the other two survivors. Further information can be found in this ABC transcript and also from the inquest files on the Queensland State Archives site. A Google search will uncover a wealth of information on the internet.
James Westray was buried close to where he died in a quiet secluded spot beside Christmas Creek. This was our destination today.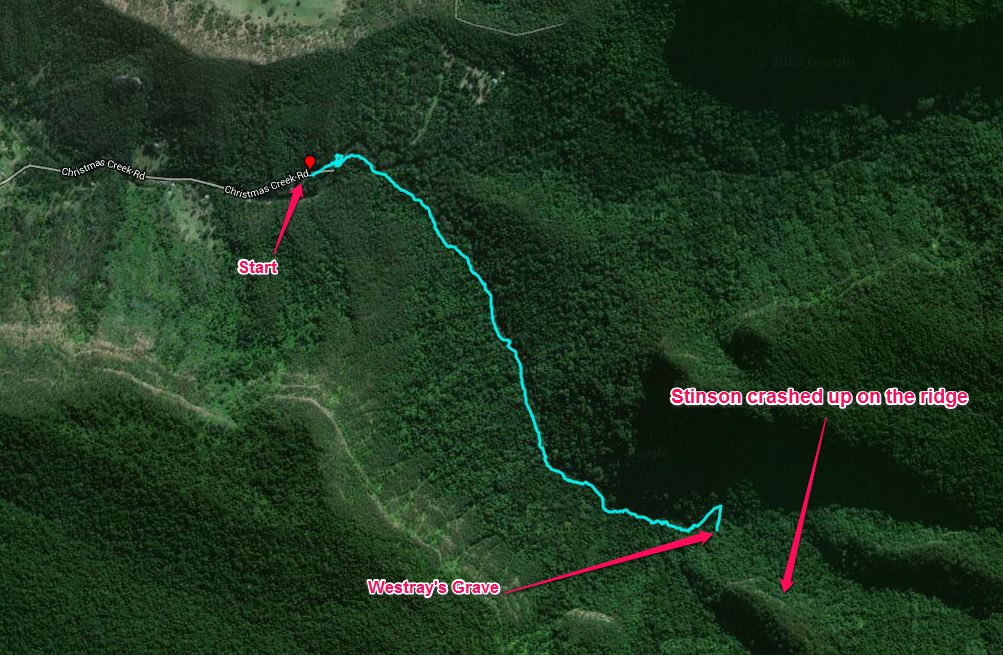 Our route…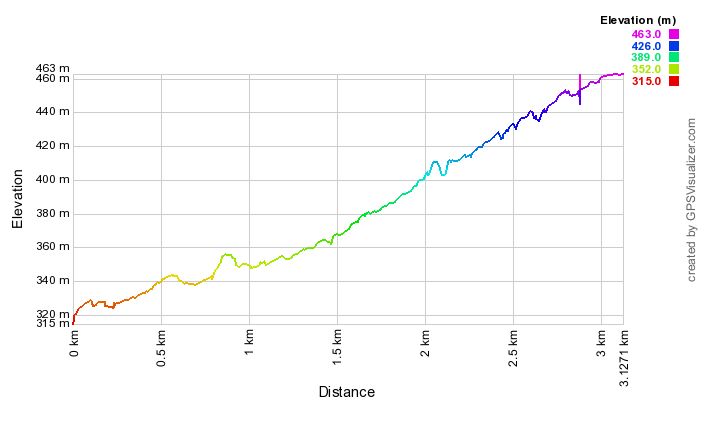 The change in elevation from the start of the walk to the grave
It was about an hour and a quarter drive from home to the start of the walk at the end of Christmas Creek Rd. We set out just after 8:30 and had one of the major challenges right at the start – crossing Christmas Creek. Luckily there was this large log straddling the creek and we were able to use it as a bridge. It wouldn't be nice to slip off though, those rocks underneath looked quite hard.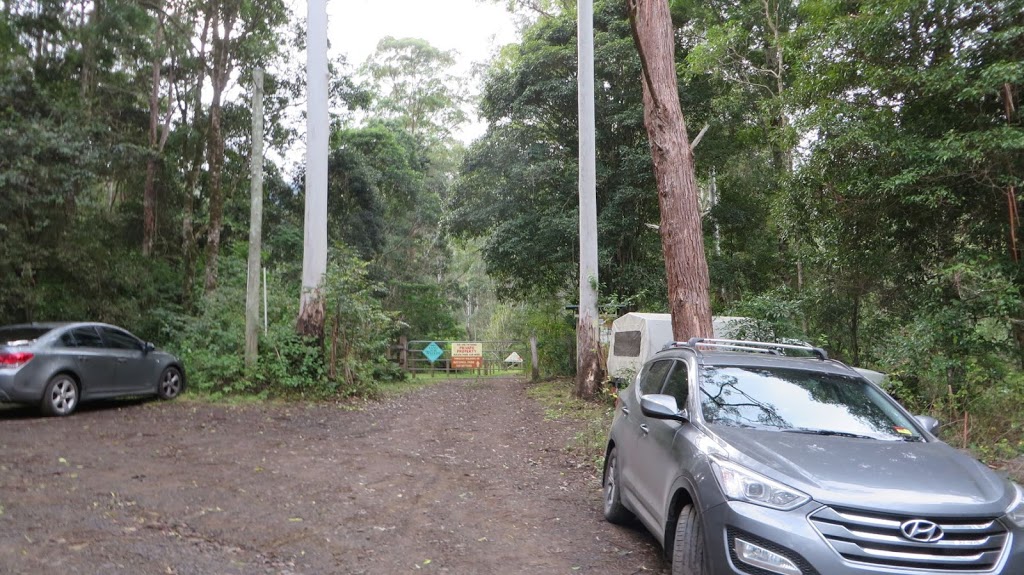 The walk starts here…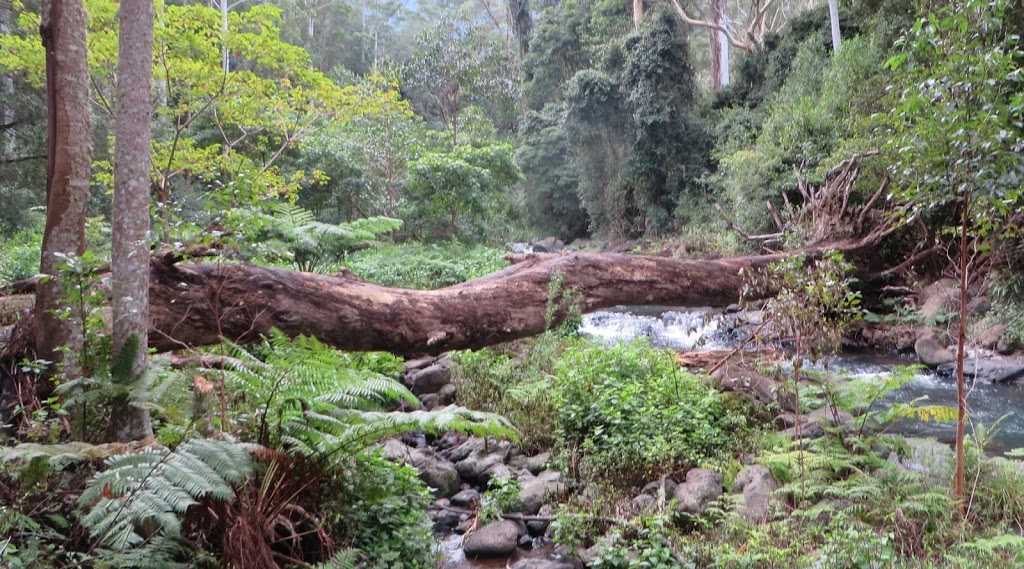 To start the walk we had to cross the creek. Lucky this bridge was there.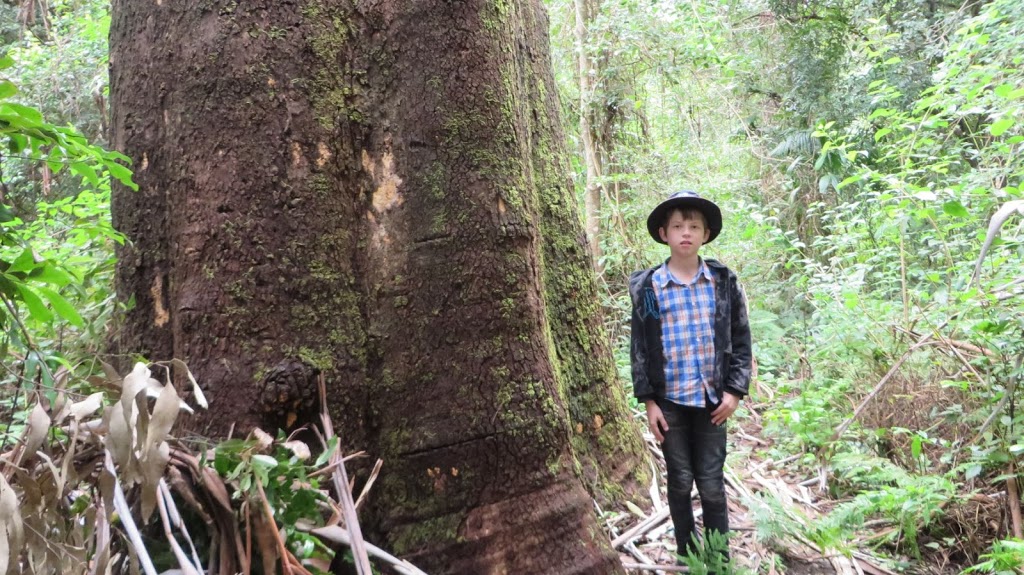 The trees were massive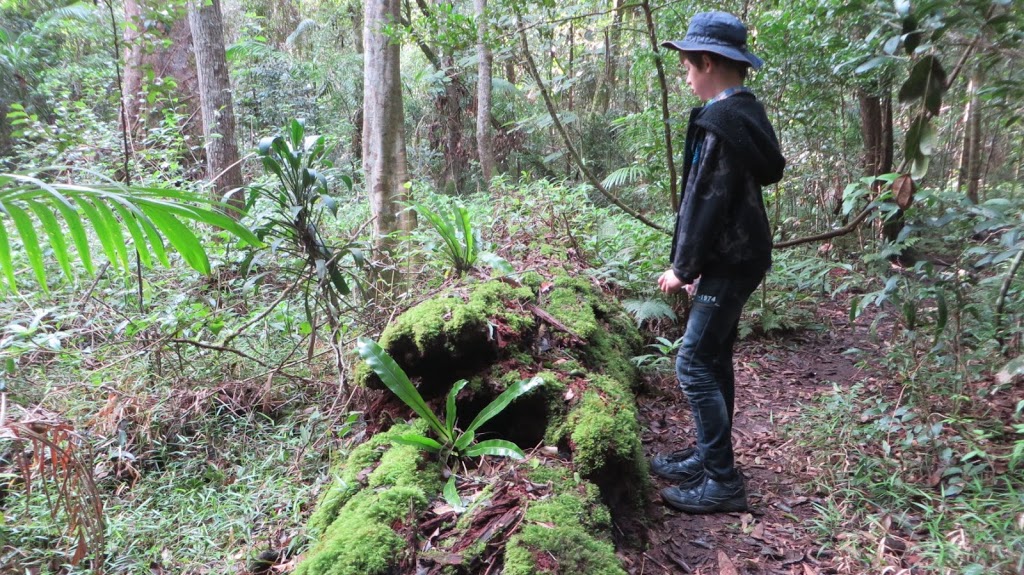 There were rotting logs covered in moss and ferns everywhere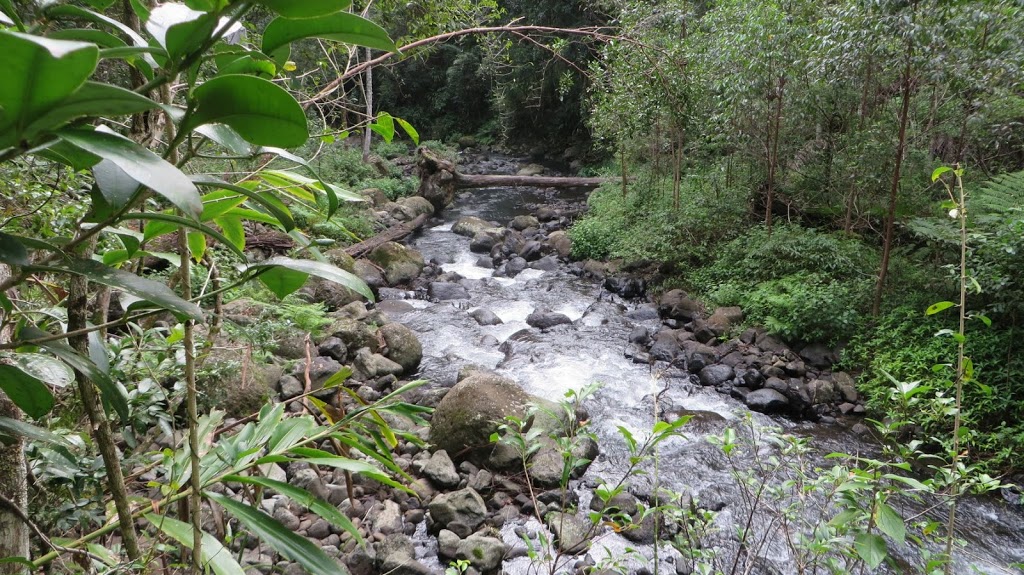 Christmas Creek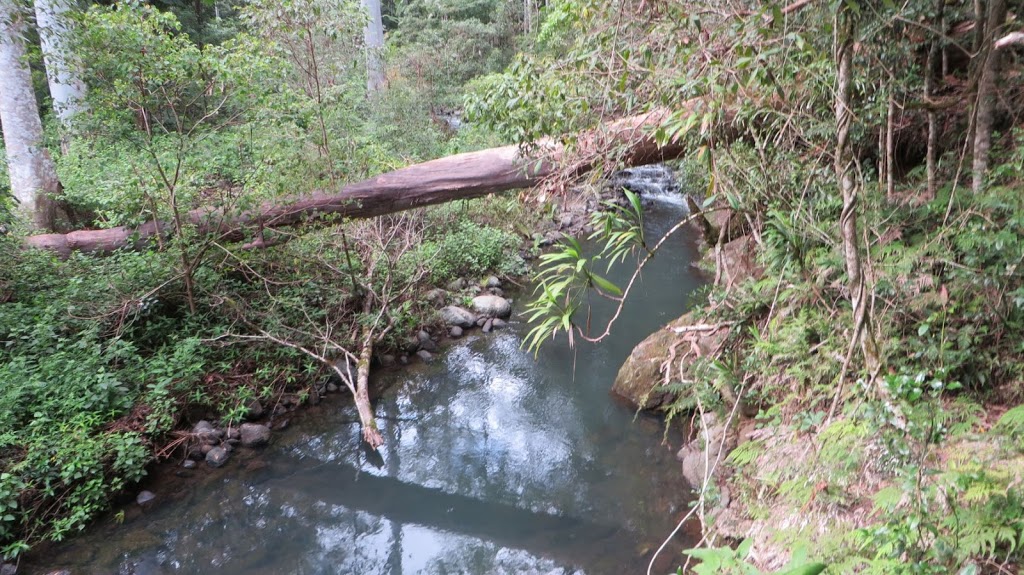 One of the many waterholes along the creek
There was a little bit of lantana at the start to walk through but we were soon in the native forest. The conditions were damp, slippery and muddy. The rocks were covered in moss and you had to watch your footing as it was very easy to slip.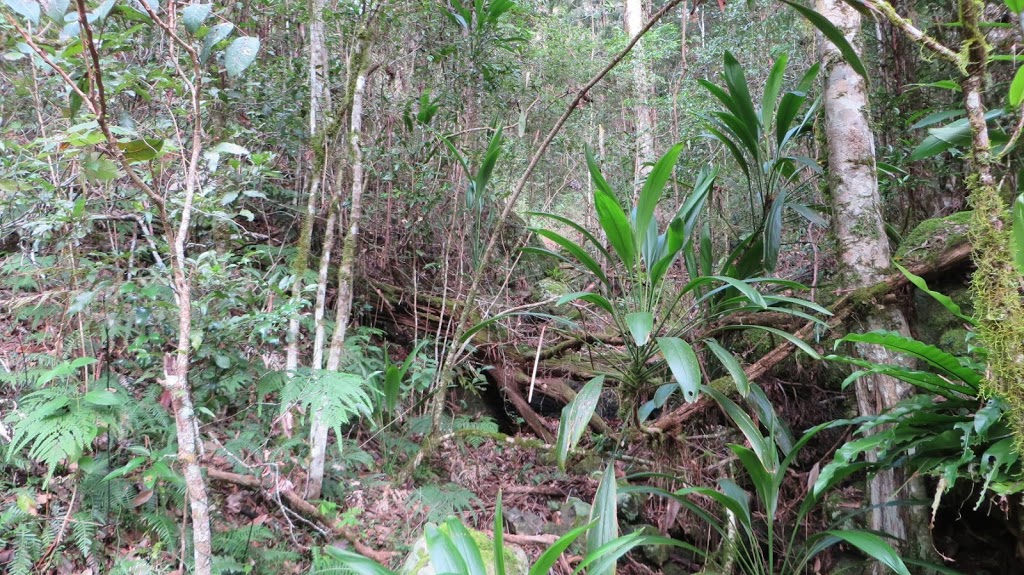 Lush vegetation everywhere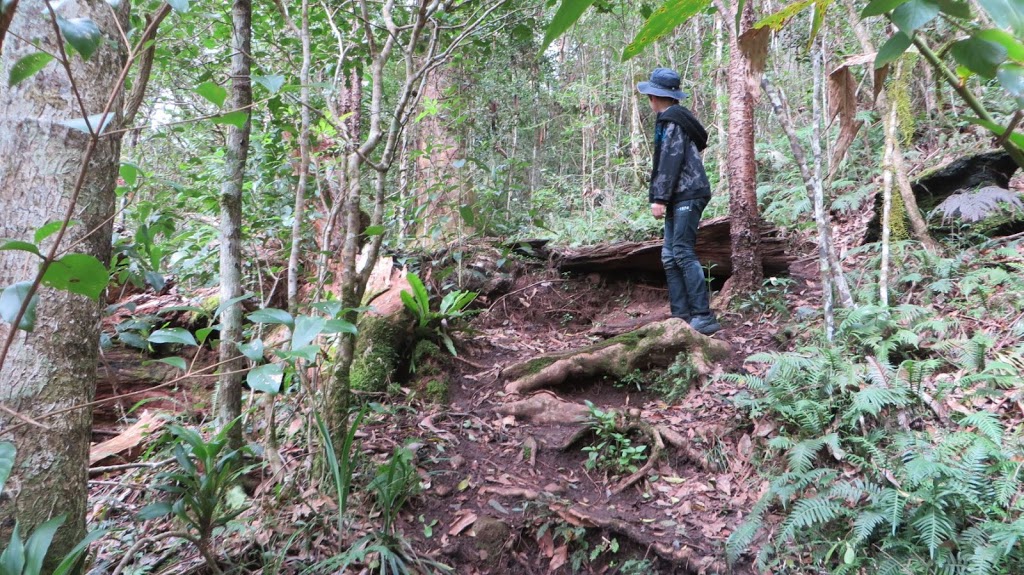 There were a few short steep gullies to cross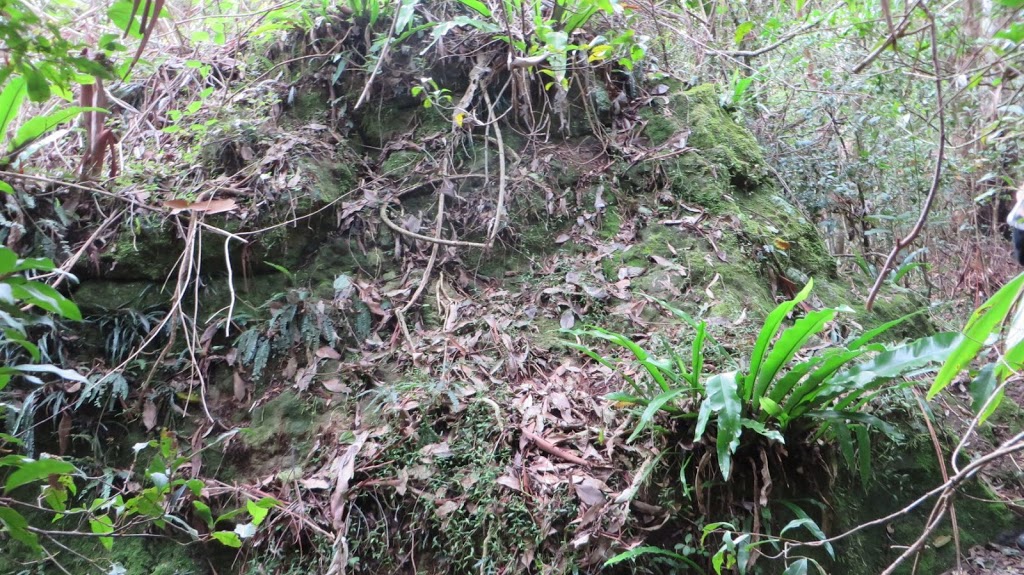 This is a large rock covered in vegetation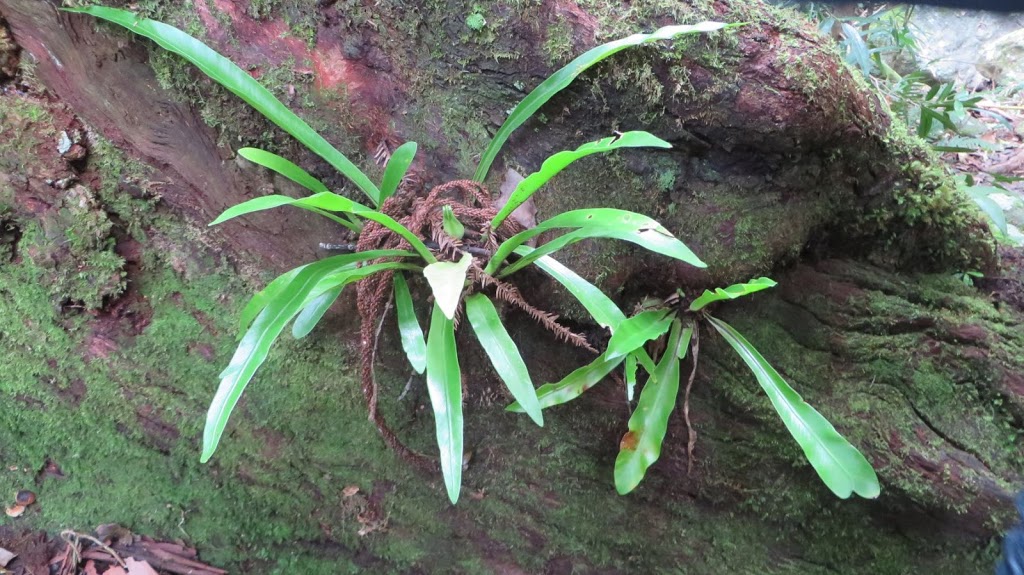 Birdsnest ferns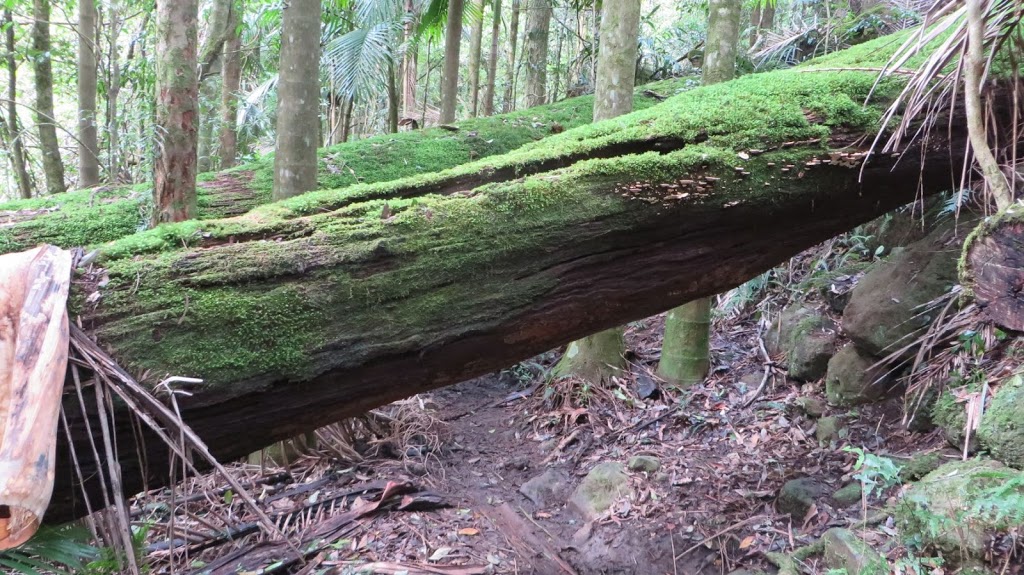 The trail goes under these two moss covered logs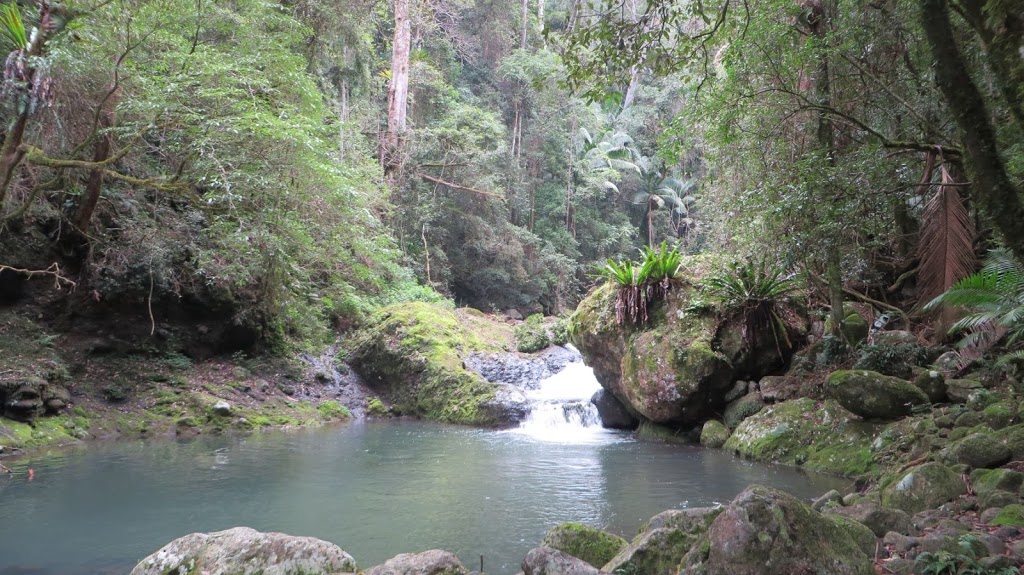 A nice spot to have morning tea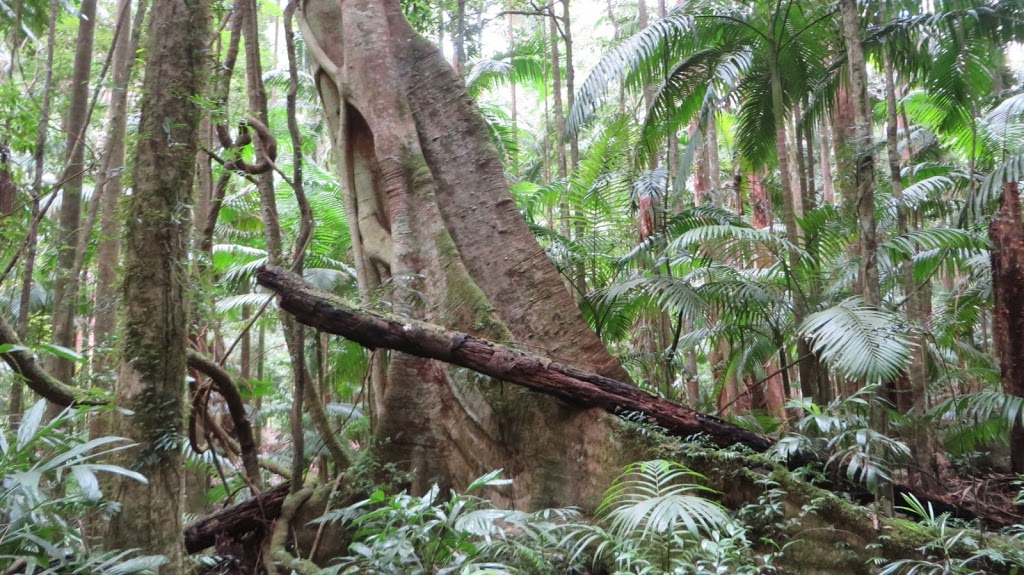 A very old fig tree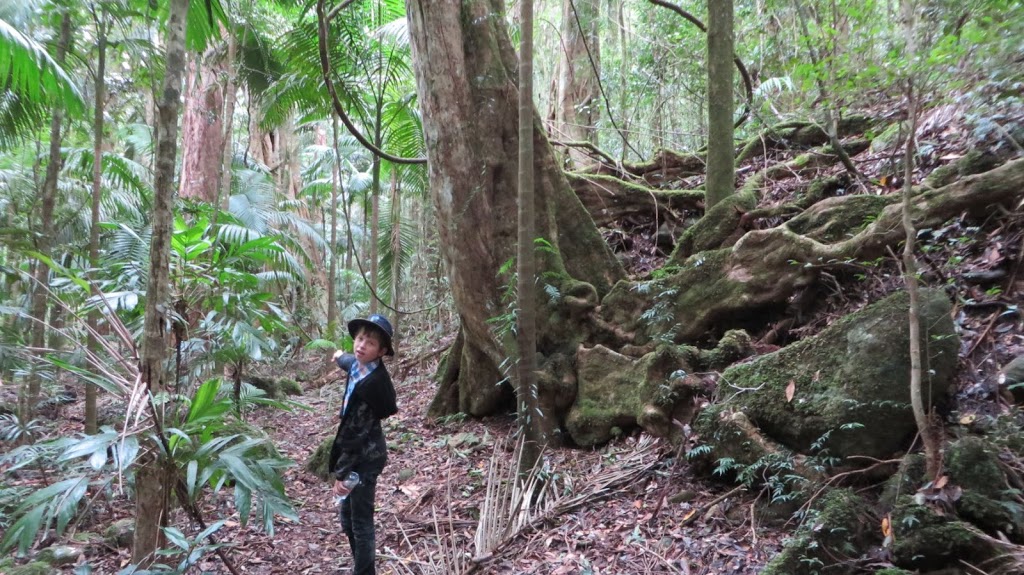 "This way Dad!"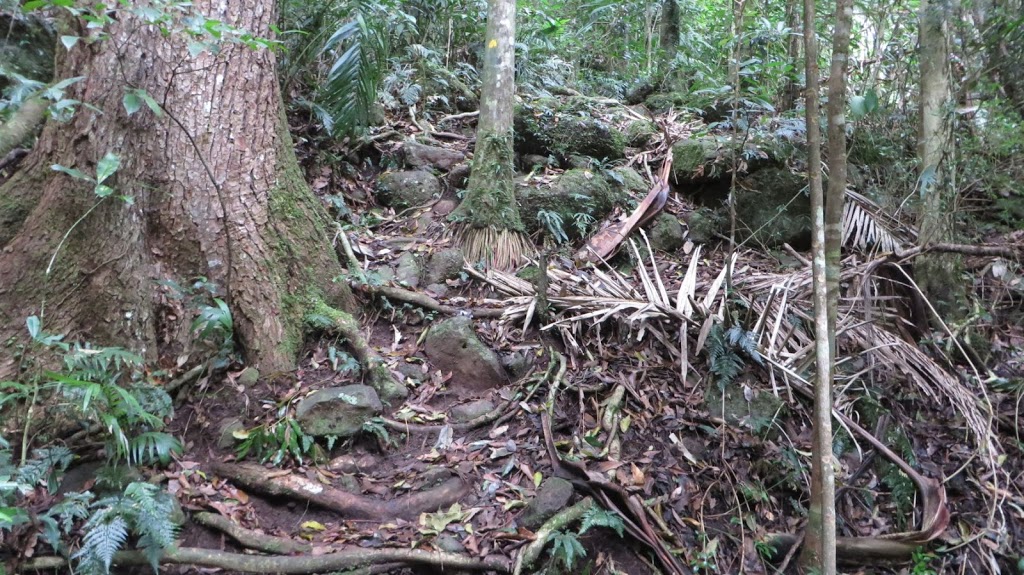 Another side of a gully to climb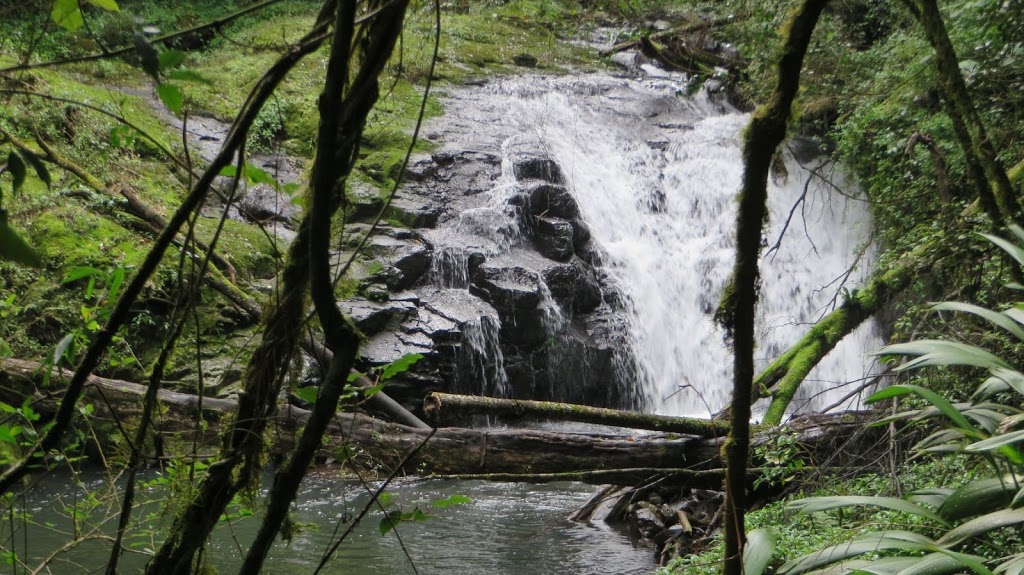 There were a few waterfalls on the way in. This one was spectacular.
After about an hour and a half we made it to the grave site. It was a nice quiet peaceful site under the canopy of the trees alongside the creek.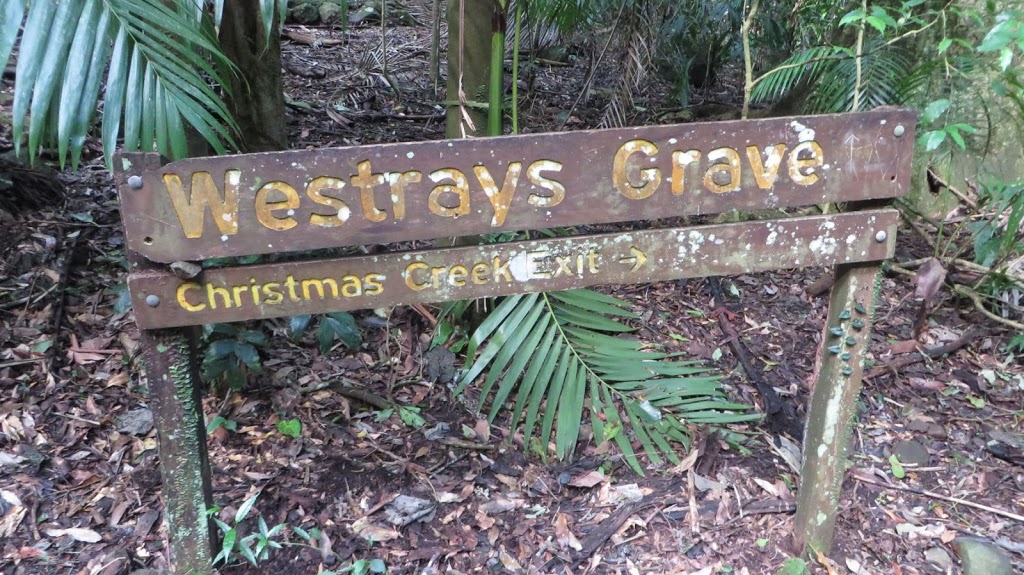 We made it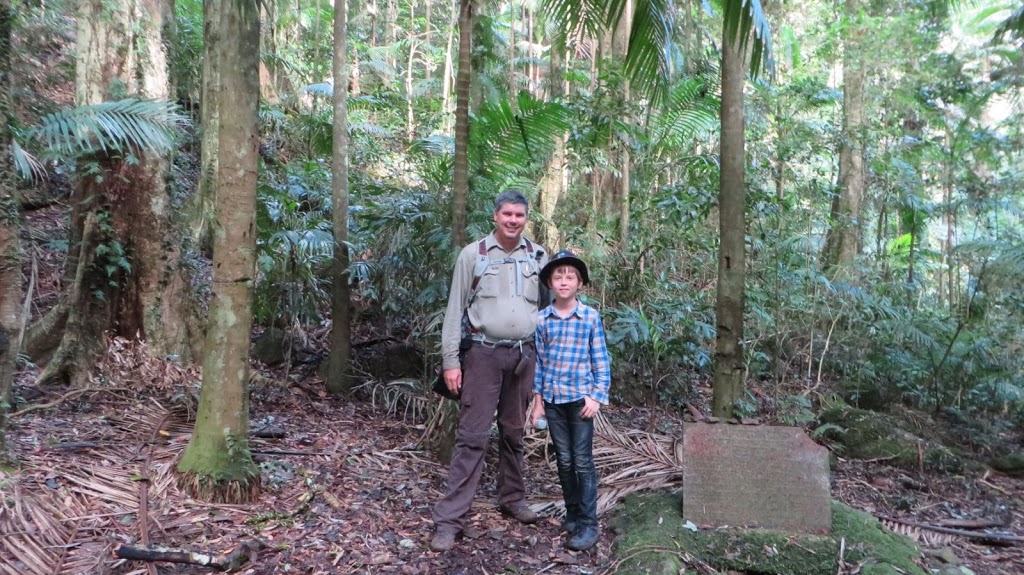 Here we are, the two of us.
All that remained now was to walk back out. We did this a little quicker than the walk in as it was mostly downhill. The lawyer vine (or wait-a-while vine) was quite needy and wanted to attach itself to us and at one point a tree had fallen across the track. It was a very slippery climb to find a way around this tree.
We got back to the car and as promised, went home via Beaudesert and McDonalds. That flat white coffee was most welcome.