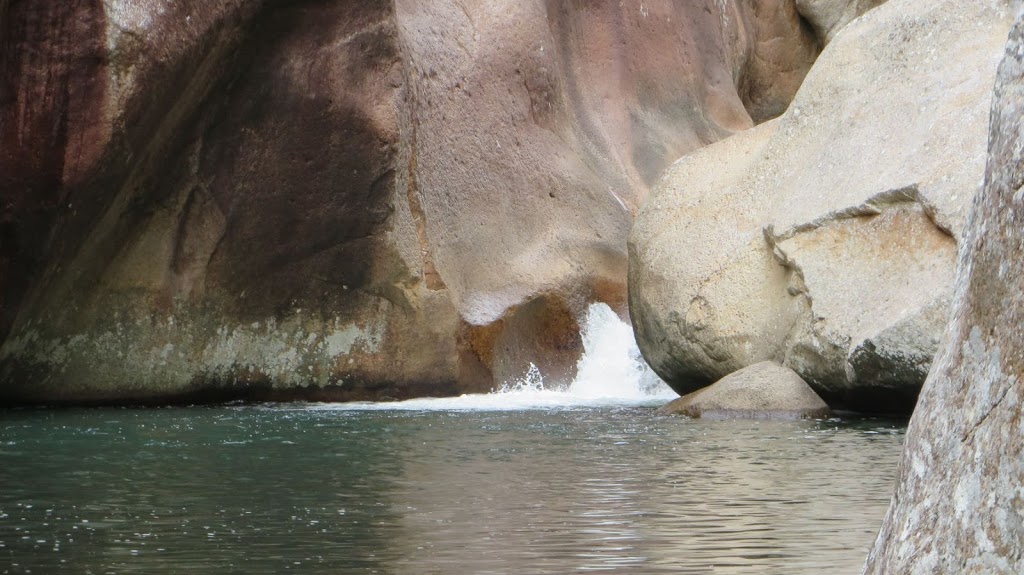 It's time for another mid-week bush walk. I took a day's annual leave from work and together with Maree went for another walk in the Mt Barney National Park. Teresa of
Horizon Guides
was our leader once again.
The description of the walk is:
Lower Portals on Mt Barney Creek (Mt Barney NP) Approx. 5km. 5 hrs (with lunch) Easy – Moderate: The walk begins at the Lower Portals car park and is an easy walk on a track to the Portals. There are short climbs as we cross the ridges that are the foothills of Mt Barney. A fun squeeze through giant river boulders finds us by a beautiful rock pool (where the brave may take a dip!) and the perfect place to rest for lunch. We return via the same track. This walk does require crossing Mt Barney Creek – the level of challenge varying with the creek height.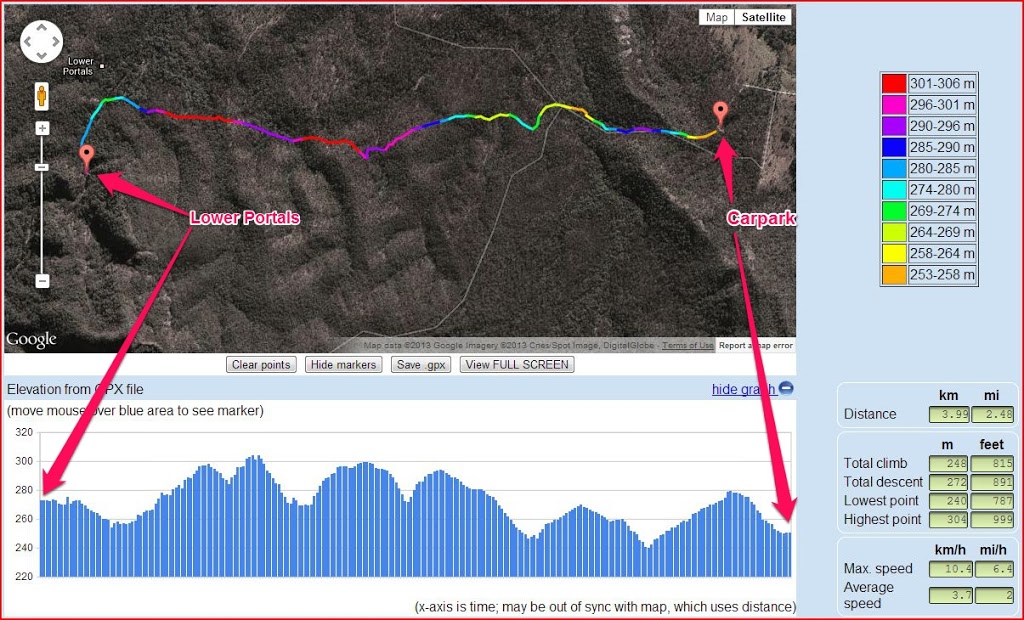 Route plotted on Google Maps and graph showing elevation along route
We had a group of six people today so it was a pleasant day out. We left Boonah about 8:20 and drove to the carpark at the national park before setting off on the walk. The day was overcast and the
surrounding
mountains had their heads in the clouds but we had a pleasant cool day. Excellent for walking.
I did this walk last September and it was interesting to see how the grass trees recovered after the fire that went through then.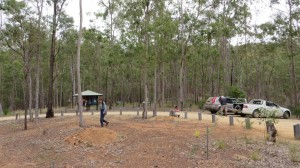 The car park and information stand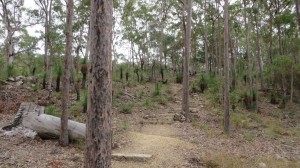 The grass trees were looking spectacular after last years bush fire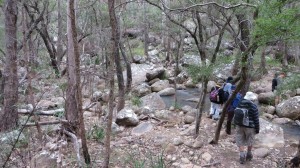 Rocky Creek – our first creek crossing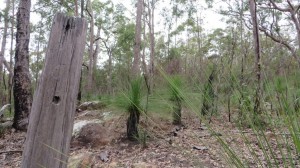 The old fence posts are a reminder of the grazing history of the area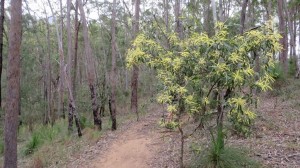 The wattles were all out in flower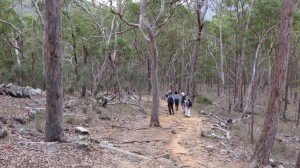 There were two slightly challenging experiences on the walk. We had to wade across Barney Creek and it was very cold. The second challenge was climbing up through a gap in some boulders to get to the portals.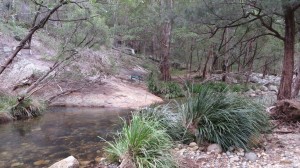 Our second creek crossing – Barney Creek. We had to wade this one.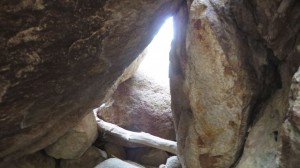 We had to clamber through this hole to get to the Portals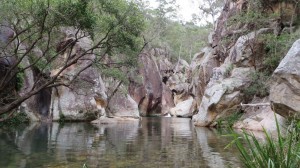 The Lower Portals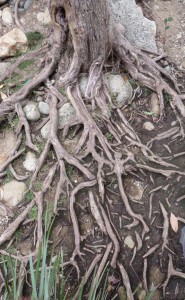 There were amazing patterns everywhere. These roots are just one example.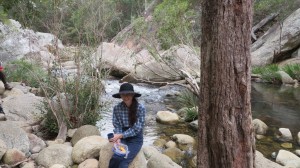 Maree having a spot of lunch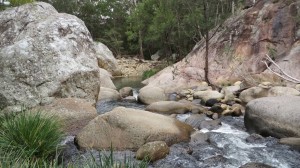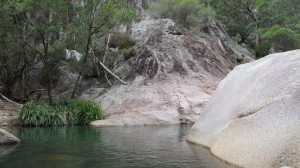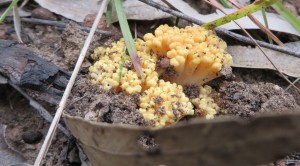 Coral Fungi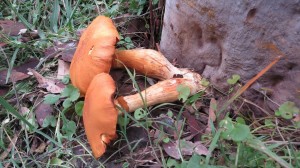 This was lying horizontally at the base of a tree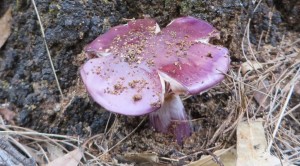 This was a pretty purple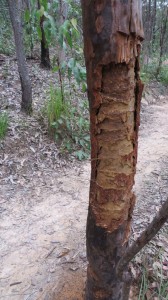 The cockatoos stripped the bark from this tree to get the borers underneath. You can see the marks from the borers.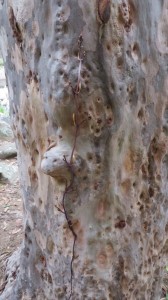 Potato Orchid climbing a tree
We finished the walk around 2:30pm and after a leisurely drive back to Boonah, we headed home.