It was a beautiful day for the second walk of the year. Maree and I joined Teresa of Horizon Guides who had a full complement of walkers. We were in the Mount Barney National Park around the foothills of Mount Maroon. We walked along Paddy's Gully stopping at the Paddy's Falls before continuing up the creek and then along a side creek coming from Mount Maroon. This is what we were expecting:
Walk 2: Paddy's Waterfall (Mount Barney NP)
Approx. 6km return. 3 ½ hrs return. Easy (one'climb') ½ DAY
Description: Paddy's Creek flows roughly SE between Mt May and Mt Maroon. Generally it runs intermittently however there are usually permanent pools along its short course before it joins Mt Barney Creek. The walk follows a fire trail that crosses Mt Barney Creek then runs up the valley through open forest making for easy walking conditions. The only small challenge is a hill called the Golden Staircase. Our goal is Paddy's Waterfall, a 40m drop over a rhyolite cliff about 2.5km from our starting point. It's a lovely spot for a cuppa and hopefully there will be water flowing over the cliff. We return by the same route.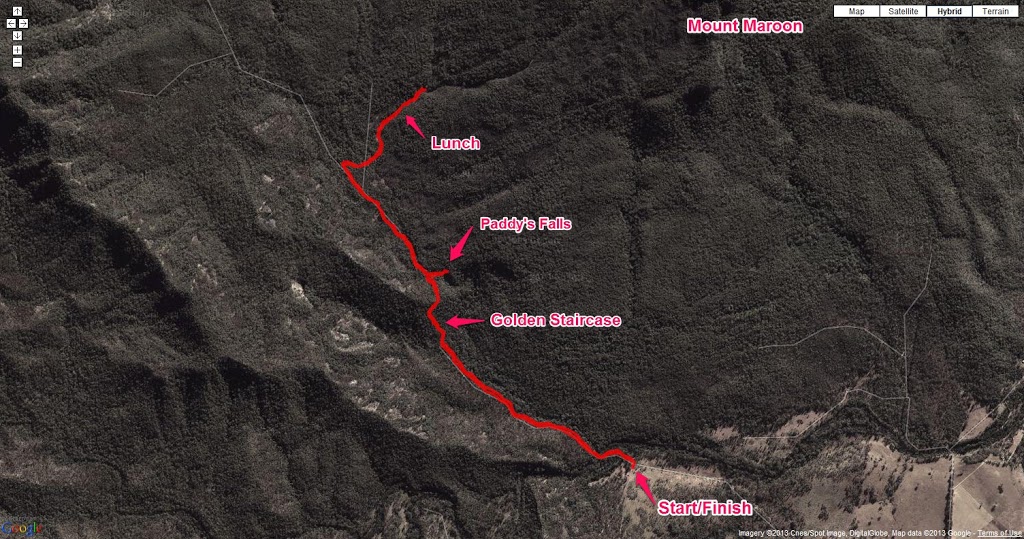 The route overlaid on Google Maps
We met at Boonah before a scenic drive out to the start of the walk. The walk commenced at Drynan's Hut. Soon after starting the walk we crossed Mount Barney Creek which was knee deep. Then we walked along an old fire trail through open eucalypt forest.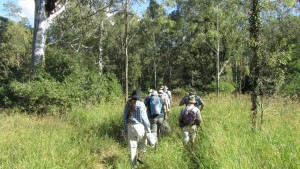 Starting off…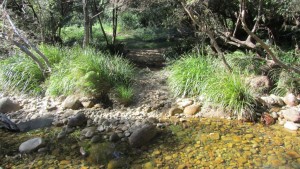 We had to wade across Mount Barney Creek
A dry gully to cross
At the end of the fire trail we came to the challenging Golden Staircase which, while steep, wasn't too bad. It was a ridge we had to climb over before meeting up with a second fire trail.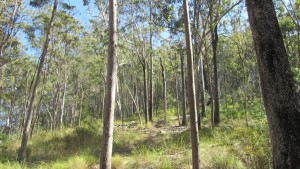 The steep section – The Golden Staircase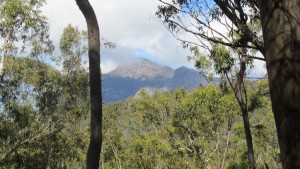 Mount Barney in the distance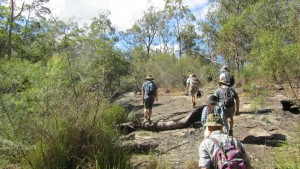 Nearly at the falls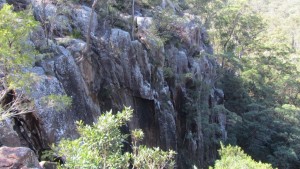 The cliffs alongside Paddy's Falls. There wasn't any water going over today.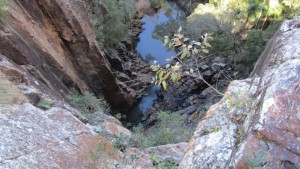 A long way to the bottom of the falls
After the falls, we extended the walk by walking further up Paddy's Gully via the fire trail to the Paddy's Plain camping area. Along the way we saw lots of interesting wildflowers.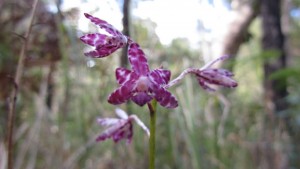 Hyacinth Orchid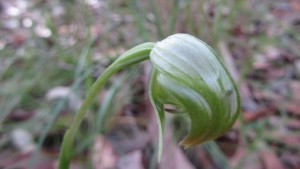 Nodding Greenhood Orchid
From the camping area we walked along a rocky side creek coming off Mount Maroon. We had lunch along here before going further upstream to be greeted by some lovely rock pools and glimpses of the mountain peaks surrounding the area.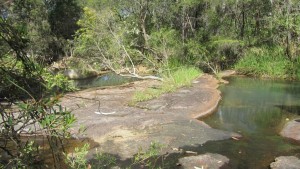 The junction of Paddy's Gully and the side creek we walked up.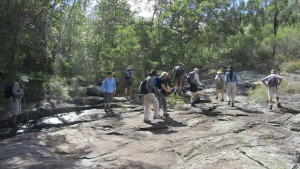 It was easy going walking along the rhyolite sides of the creek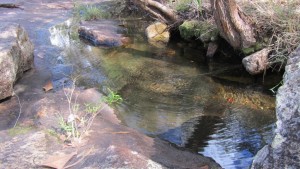 The water was so clear!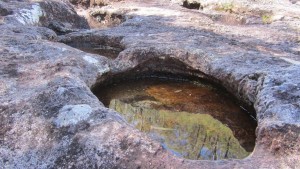 Holes gouged out of the rock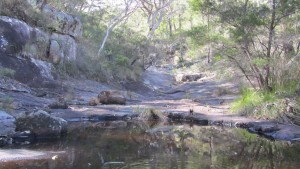 One of the streams flowing into the creek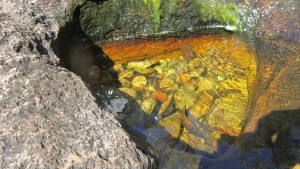 The light catching this pool brought all the amazing colours out
Can't wait for the next walk… 🙂